HEAT PUMPS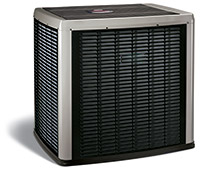 When you're looking for an effective way to keep your home's temperatures comfortable all year long, go with a heat pump. It's an incredible way to keep your house heated in the winter, cooled in the summer, and save money on the energy costs for both.
Because a heat pump is just moving warm air, not generating it, it takes far less effort to heat up your home. This reduction in energy translates to reduced electric and heating bills. It's more of an investment for your home than an installation.
Some estimates see as much as a thirty or even forty percent reduction in energy costs.  Start the savings and install a heat pump, make the call to schedule a free consultation, today!