Central Air Conditioning in Mountlake Terrace, Edmonds & Lynnwood, WA and Surrounding Areas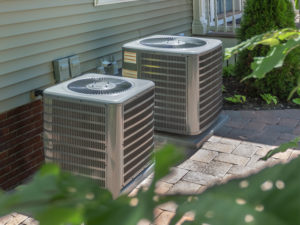 The Beginner's Guide to Central Air Conditioning in Mountlake Terrace, Edmonds & Lynnwood, WA
When the heat starts its journey from the East to the West, you want to be prepared. If you are looking for a viable air conditioning unit to revamp your comfort – Central Air Conditioning in Mountlake Terrace, Edmonds & Lynnwood, WA may just change your life.
Central air conditioning units are considered top-of-the-range when it comes to home comfort systems. Unfortunately, due to this, they are known to be slightly more expensive in terms of upfront costs. The good news is with the help of Energy Works, LLC we can ensure the unit is working efficiently – saving you a ton of money in the long-run.
Important Considerations To Make Before Investing Into Central Air Conditioning in Mountlake Terrace, Edmonds & Lynnwood, WA
As with any purchase you make – knowledge is power. In the HVAC industry, it is crucial to make sure that you cover all the basics before you decide to invest in a central air conditioning unit. Our technicians will be able to help you choose a unit by considering vital variables such as:
The size of the unit in relation to the metric area that it is responsible for cooling.
The SEER (Seasonal Energy Efficiency Rating) of the unit. Finding the perfect SEER vs Affordability unit for your home.
And more!
Another distinct advantage of choosing to go with Central Air Conditioning in Mountlake Terrace, Edmonds & Lynnwood, WA is that ductwork is optional. Choosing to go with ductless central air conditioning will not only revolutionize your home comfort but it will also revamp the quality of air that you are breathing in.
How To Find A Contractor That You Can Trust For The Job At Hand
The HVAC industry is plagued with less-than reputable contractors who are not afraid to take advantage of your need to be comfortable at home. If you want the most out of your hard-earned money, we strongly recommend doing your due diligence.
For example, prior to deciding on a specific contractor understand exactly what they are bringing to the table. Do they have warranties, how long have they been in the industry, how did former clients find their services? These are all important questions.
Get In Touch With Our Friendly Support Staff To Set Up A Meeting With Us
If you are looking to invest into a central air conditioning unit, we would be glad to help. As you may have already noticed your comfort is our priority. Our technicians have years of training, and hands-on experience. Therefore, you could not be in safer hands.
If you would like to schedule an appointment with our expert technicians to discuss the best way to proceed, all you need to do is get in touch with our friendly support team.
You can do this by calling us at (425)-409-5661. You can also text us at (425) 448-7671. Otherwise, feel free to visit our Contact Us page to see different ways to get in touch with the team.