Heating Installation in Mountlake Terrace, Edmonds & Lynnwood, WA and Surrounding Areas
Finding The Right Contractor For The Job When It Comes To A Heating Installation in Mountlake Terrace, Edmonds & Lynnwood, WA
Are you tired of huddling under blankets trying to hide from the frigid cold that comes knocking every now and then in Washington? We understand that living this way can be rather frustrating. Perhaps, that is the reason why you are ready to take the plunge and invest into the comfort of your home. But if you want a reliable Heating Installation in Mountlake Terrace, Edmonds & Lynnwood, WA – you need to find a contractor that you can rely on to handle the job at hand.
Doing Your Due Diligence Is Important When It Comes To A Heating Installation in Mountlake Terrace, Edmonds & Lynnwood, WA
Heaters are by no means cheap investments. Of course, in saying this you want a quality Heating Installation in Mountlake Terrace, Edmonds & Lynnwood, WA – the first time around, right? In order to guarantee this, you will need to do your due diligence when it comes to finding a contractor that you can trust with the task at hand.
The first thing that we recommend is determining the authenticity of the company. After all, sadly, the HVAC industry is packed with dozens of scam artists. To determine the authenticity of the company, take a look at what former customers experienced while aligning themselves with the contractor in particular.
Why Energy Works, LLC Is A Contractor That You Can Trust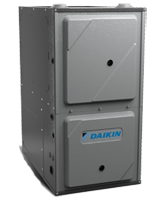 Without launching into a sales pitch, Energy Works, LLC would love to help you with your need for a Heating Installation in Mountlake Terrace, Edmonds & Lynnwood, WA. We have been serving the HVAC community for the past 2-decades. Additionally, we constantly train our staff to ensure that they are up to date on the latest and greatest innovations in the HVAC industry.
If you decide to hire us for the job, our technicians will be there to assist you every step of the way. They will provide their insight when it comes to the various considerations that you need to make for the best possible heating unit for your home. From there, they will get the job done in an efficient manner.
Our Guarantee To You!
At Energy Works, LLC we have adopted a mantra since the beginning of our days. A mantra that we live by. This is "Your comfort is our priority". This, in addition to the effort we put into remaining green is probably the reason we have been pivoted as one of the best HVAC contractors in the industry.
Get In Touch With Us To Schedule A Meeting With Our Friendly Staff
Would you like to find out everything you need to know when it comes to a furnace installation? We would be glad to help you! All you need to do is get in touch with our friendly staff. You can do this by calling at (425)-409-5661. You can also text us at (425) 448-7671. Otherwise, feel free to take a look at our Contact Us page for alternative methods to get in touch.
Have questions? Submit a request through our online request form or give us a call and our specialist will help guide you through the different Furnace Installation options.