FURNACES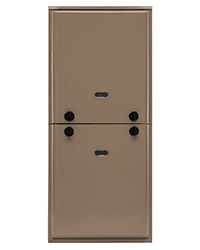 Furnaces provide quality and dependability you can trust for cozy comfort in cold weather. We specialize in residential furnace replacement.
We carry a wide selection of furnaces for you to choose from to fit any budget or need, and our team provides you with professional assistance with the selection of your system.
"Sizing" your furnace based on your home's needs is critically important, as well as having the right ductwork for your home.
Call us to make an appointment and let us do that analysis and help you with your decision making.