Ductless AC Installation in King and Snohomish Counties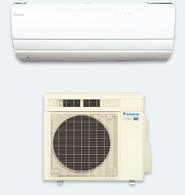 Everything You Need To Know About Ductless Air Conditioner Installation in the Puget Sound
Ductless air conditioners are rapidly becoming one of the more popular forms of keeping homes comfortable in the states. Many people are dubiously questioning why they are so popular. Well, the benefits that they have over conventional AC systems are quite something. Disregarding the affordability, and ease of installation. But don't worry throughout this article we will discuss everything you need to know when it comes to Ductless Air Conditioner Installation in the Puget Sound.
What To Consider Before Proceeding With A Ductless AC Installation
As with everything in the HVAC industry – it is important to do your due diligence if you want to get a unit that is ideal for your home. Don't fret, Energy Works, LLC is here to help bring comfort into your home. Some important considerations that you need to make before getting a Ductless Air Conditioner Installation in King County and Snohomish County include:
The size of the unit in relation to the areas you want to cool in your home.
How many rooms would you like to keep cool?
The type of ductless air conditioner that best suits your home.
What about the SEER (Seasonal Energy Efficiency) rating of the unit.
The placement of the indoor and outdoor unit for the best performance.
You may feel overwhelmed thinking of all these considerations. But that is why it is so important to find a contractor that cares about your comfort. At Energy Works, LLC our technicians will provide some insight into various variables to help you find and invest in a unit, which is ideal for your home and comfort desires.
The Benefits Of A Ductless Air Conditioning Unit In Your Home
There is a reason why Ductless Air Conditioner Installation in the Greater Puget Sound Area is rapidly becoming one of our most common jobs. The benefits that these units bring into your home are something else. Certainly more so considering the affordability of the units. Some of the benefits include:
Cost-effective due to smaller machine size, and increased energy efficiency.
Flexibility. One can choose specific rooms to cool for any specified period of time.
Enhanced indoor air quality.
Fairly quick installation process. At least when put into comparison with other HVAC machines.
Lower carbon footprint. Protecting our environment has never been more important.
Schedule An Appointment With Our Technicians Today!
Would you like to get a Ductless Air Conditioner Installation in King County or Snohomish County? The difficult part oftentimes is not the installation itself. But rather finding a contractor that you can trust to handle the task at hand. The good news is that Energy Works, LLC is here to help! As our track-record proves, we take pride in the quality of excellence and workmanship that we provide each and every customer.
In fact, we are so confident in our abilities that we even offer our own exclusive warranties to customers that choose us to bring comfort into their homes. If you would like to find out more about our warranties – click here!
Otherwise, feel free to call our friendly support staff so that we can help get a scheduled meeting set up between you and our experienced technicians at a time that is convenient for you.
Call: (425)-409-5661
Text: (425) 448-7671
Submit a request through our online request form.
Feel free to check out our Contact Us for more options!