Air Conditioner Repair in King and Snohomish Counties
Air Conditioner Malfunctioning: We Are Here To Help With AC Repair in the Greater Puget Sound Area!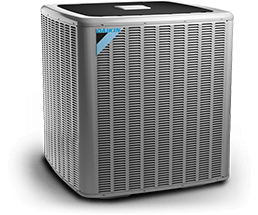 There is nothing quite as exquisite as the comfort and relief an air conditioning unit brings into your home. Amidst a scorching hot day – the last thing you want to do is be unprepared for your air conditioning unit malfunctioning. The good news is Energy Works is here to help you. We are considered experts when it comes to Air Conditioner Repair in Mountlake Terrace, Edmonds & Lynnwood, WA, and the surrounding areas, with 20-years of experience backing up our claims.
Air conditioning units comprise of whirring components and chemical reactions, which bring that cool air into our homes. As a consequence for their service – they suffer from wear and tear. Unfortunately, this means now and then you will need an expert's eye to come in and restore your AC back to its former glory.
Warning Signs That You Desperately Need an AC Repair in the Puget Sound
As with everything in life – knowledge is power. The biggest mistake homeowners make is not taking the time to recognize warning signs that their air conditioners need some drastic tender loving care. Picking up on manifesting problems before they have a chance to properly settle in will reduce the cost of repairs, and the overall impact the problem has on your unit.
The good news is that the warning signs that your air conditioning unit is malfunctioning are fairly simple to spot. At least, if you know what you are looking out for. These are common signs that you need an Air Conditioner Repair in Mountlake Terrace, Edmonds & Lynnwood, WA:
The unit is failing to reach desired temperatures.
You notice a pool of moisture enveloping the floor surrounding the indoor unit.
Strange bumps, moans, and groans are coming from your AC unit.
Your utility bills keep getting higher with no apparent cause (catch your AC unit red-handed)
It is also important to ensure that you regularly adhere to the maintenance rituals of your air conditioning unit. Not only will doing this increase the overall longevity of the unit. But it will also mitigate the risk of manifesting problems, which could become costly in the long-run.
Finding A Contractor That You Can Trust To Handle The Task At Hand
The HVAC industry is flooded with contractors offering varying degrees of expertise. Before you decide on the final contractor for the job, you should make sure that they are experienced, and equipped to handle the comfort solutions of your home. This could include things such as checking out what customers thought by reading through their track-record, reading their "About Us" page, or even just checking if they are licensed with the appropriate HVAC authorities.
Schedule Your Appointment With Our Experienced Technicians
Energy Works, LLC would love to help you bring comfort back into your home. If you are looking for a contractor that you can trust with Air Conditioner Repair in King County or Snohomish County – we are here to help.
Call: (425)-409-5661
Text: (425) 448-7671
Submit a request through our online request form.
Feel free to check out our Contact Us for more options!