Ductless Heat-Pump Installation in King and Snohomish Counties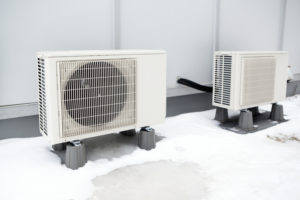 Revamping Your Comfort At Home With A Ductless Heat-Pump Installation the Puget Sound
Are you on the search for a unit that is capable of revolutionizing the comfort of your sanctity? After all, your home is the one place that you can escape the everyday politics of life. It makes sense that you would want to invest in your comfort. The good news is that Energy Works, LLC is here. We can help you with Ductless Heat-Pump Installation in King County or Snohomish County.
Why You Want A Ductless Heat-Pump Installation in the Puget Sound
The HVAC industry is currently going through a ductless era. More and more homeowners are opting in for a ductless system due to the countless advantages that they have over their ducted peers. Some of the advantages of choosing a ductless Heat-Pump include:
High efficiency.
Improved indoor air quality.
Enhanced comfort.
More cost-effective.
Easier/quicker to install.
Of course, these benefits only apply if you manage to find a contractor, who is able to provide a quality Ductless Heat-Pump Installation in the Puget Sound. That is where we would like to say that Energy Works, LLC comes in. With over 20-years of experience in the industry. We are confident in our quality and workmanship when it comes to ductless Heat-Pump installation.
Why You Want Energy Works, LLC On The Job
With countless contractors out there to choose from, why do we want you to choose us? What makes us different to the rest of the flock? The first thing that separates us is that since we started Energy Works, LLC our priority has always been ensuring our customers comfort – no matter what.
We are passionate about the HVAC industry, and also aim to diligently reduce the carbon footprint both of our operations, and your units to ensure that they are operating at peak performance. In fact, we are so confident in our quality of service, that when it comes to Ductless Heat-Pump Installation in the Puget Sound – we offer you a guarantee that you will be satisfied.
Things To Consider Before You Invest Into A Ductless Heat-Pump Installation
If you want to get the most out of your unit -the most important thing is finding a suitable place to
install your ductless Heat-Pump. You can save bucket loads of money by taking full advantage of the flexibility that ductless Heat-Pumps offer. For example, you don't really sit in the attic, right? So, why keep it heated?
It is important that you let the technicians know which rooms you use the most so that they can place the vents strategically throughout your home to ensure the best possible results. When it comes to your comfort at home – you can trust Energy Works, LLC to get the job done.
Schedule An Appointment With Our Expert Technicians Today!
If you would like to find out more about us or schedule a meeting with our expert technicians, all you need to do is contact our friendly support staff. You can let them know that you are looking for a contractor that you can trust for a ductless Heat-Pump installation. From there, they will help set up an appointment for our expert technicians to visit you at a time that is convenient.
Call: (425)-409-5661
Text: (425) 448-7671
Submit a request through our online request form.
Feel free to check out our Contact Us for more options!