Furnace Repair in King and Snohomish Counties
Bringing Luxury Back Into Your Home With Furnace Repair in the Puget Sound
The chilly breeze has it's unique way of seeking every nook and cranny in your home. But your home is your sanctity. A place where you can be comfortable and forget your stresses of everyday life. If your furnace starts to defect – you need a reliable contractor that you can trust on hand. The good news is that Energy Works, LLC is here and we are the pro's when it comes to Furnace Repair in King County and Snohomish County.
Warnings Signs That You Desperately Need Furnace Repair
Your machine will eventually let you know that you need a Furnace Repair in the Greater Puget Sound Area, and the surrounding areas. However, leaving a problem to manifest this long could be costly, if not fatal. That is why it is always a good idea to know what to look out for when it comes to the well-being of your furnace and consequently, your comfort.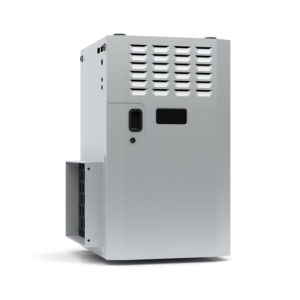 Some of the most common warning signs that your furnace needs some tender loving care, includes:
Lack of warm air
Poor airflow from your air vents around your home.
The furnace is making ominous bumps and groans.
A strange smell is permeating your home, which seems to originate from your furnace.
The thermostat is not syncing properly, or the unit is failing to reach desired temperatures.
The good news is that we have been in the industry for decades. Our technicians have all been trained to be able to deal with the latest innovations, and problems in the HVAC industry. Furthermore, we take utmost pride in the quality that we provide each customer. Not only because we have the skills to enhance your comfort. But also, because through doing so, we also lessen the impact that your machine has on the environment.
Finding A Contractor That Can Deal With Repairs In A Timely Manner
When your furnace defects, it gets cold – and quickly. There is nothing worse than your supposedly "professional and expert" technicians not showing up at the appointed time. Or even worse, doing a bad repair job – forcing you to call in another contractor a week later.
These things have happened to people in the past, which is why we strongly advise that you do your due diligence before you decide on the contractor that you wish to rely on for the sake of your home comfort. At Energy Works, LLC our mantra has always been your comfort is our priority.
That is why we can tell you to take a look at our track-record with confidence. We are one of the few contractors out there that can guarantee top tier workmanship. Trust us, we are the safest hands to trust when it comes to Furnace Repair in King County and Snohomish County.
Our Savvy Tech Team Is One Call Away
If you do find yourself needing emergency furnace repairs – we are literally just a call away. All you need to do is get in touch with our friendly support staff and let them know what difficulties that you are facing. From there, they will organize a meeting between our technicians and yourself at a time that is convenient.
Call: (425)-409-5661
Text: (425) 448-7671
Submit a request through our online request form.
Feel free to check out our Contact Us for more options!