Air Conditioner Installation in King and Snohomish Counties
Bringing Comfort Into Your Home With an Air Conditioner Installation in the Greater Puget Sound Area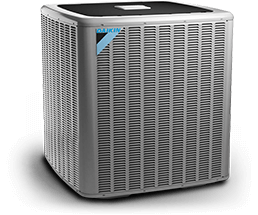 The cool breeze brought into your home by an air conditioning unit is invaluable. Perhaps you have had one in the past. Or perhaps you are simply tired of the excruciating heat that Washington gets in the Summer. Either way, there are a few things to consider before launching into an Air Conditioner Installation in the Greater Puget Sound.
The good news is that Energy Works, LLC are professionals in the field – and we would love to help bring comfort into your home. During our 20-years of experience in the HVAC industry, we have never wavered our belief that customers come first. That is why we place a guarantee on the quality workmanship of each and every Air Conditioner Installation in Snohomish County and King County.
Why an A/C Installation in the Puget Sound Can Be Troublesome At Times
With countless HVAC contractors available to choose from – you may find yourself being lost in the depths of false promises and dozens of guarantees. At Energy Works, LLC we understand that all you want is to find an air conditioning unit that is ideal for the needs of your home and get a professional Air Conditioner Installation in Mountlake Terrace, Edmonds & Lynnwood, WA, and the surrounding areas.
The easiest way to determine if a company is able to put their words where their boasts are is to take a look at their track record. This is one of the most effective ways to determine a contractor's quality of service. After all, former customers will speak volumes about the service they received while working with that specific contractor.
Considerations That Need To Be Made Regarding Your New A/C Unit
On top of finding a contractor that you can trust to handle the task at hand – there is also a host of variables that need to be considered when it comes to the AC unit itself. Some of the key things to consider can be found below:
The size of the unit in relation to the area that it is meant to keep cool (square footage of your home)
The type of unit that best suits the needs of your home.
The SEER (seasonal energy efficiency rating) of the unit.
The placement of both the indoor and outdoor components.
This can be a lot to take in at once. Energy Works, LLC is here to make things simple for you. If you decide that we are the right contractors for the job – our technicians will lend their expertise to help you find a unit that is perfectly suited to the needs of your home.
Schedule A Meeting With Our Expert Technicians So We Can Help!
Our key focus has always been bringing environmentally friendly, cost-effective solutions to home comfort. We would like to help you bring comfort into your home with an Air Conditioner Installation in Snohomish County and King County.
If you would like to find out more about us, our friendly support staff are waiting for your call. You can get in touch with our staff and schedule a meeting at a time that is convenient for you.
Call: (425)-409-5661
Text: (425) 448-7671
Submit a request through our online request form.
Feel free to check out our Contact Us for more options!