The Energy Works Installation Warranty
Our Guarantee for over 20 years has been to always put our customers first. We guarantee our workmanship for the lifetime of your equipment. With an unwavering commitment to quality installations and unsurpassed customer service – it's easy to give you our guarantee.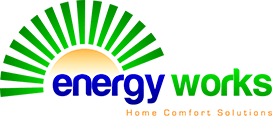 Energy Works Lifetime Workmanship: Our Guarantee Includes
All supports and mounting hardware for equipment.
All low voltage wiring, connections, wire nuts, straps, ties and connections.
All PVC venting connections and terminations with 95% Boilers.
All condensate drains (piping, fittings, straps and hangers).
All line voltage wiring, conduit, fittings, clamps and connections we install.
All equipment installed in compliance with local and mechanical codes.
All leaks at mechanical joints and sweat-type fittings fastened by Energy Works.
Our Guarantee does not include part leakage, gasket failure or joints that were fastened by the manufacturer.
Guarantee does not include equipment or parts (equipment, controls, pumps, and parts are covered by their unique manufacturer warranties).
This Guarantee covers only our workmanship. Energy Works is not responsible for damage caused by normal wear, improper maintenance, or destructive environmental conditions.
10 Year Limited Warranty Covers:
All sheet metal venting and chimney liners for 85% efficient equipment.
One Year Manufacturers Warranty Covers:
ALL parts + labor for one full year from the date of installation.
Extended Warranties are also available.
Our success is directly tied to our ongoing commitment to providing the highest quality equipment and the highest quality service.