Air Conditioner Maintenance in King and Snohomish Counties
Make Sure That You Get The Most Out Of Your Machine With AC Maintenance in the Puget Sound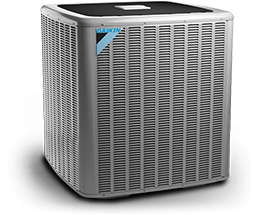 There is nothing quite like that sweet relief from a cool breath of air that your air conditioning unit brings into your home. However, thanks to their mechanical nature, now and then your AC needs some TLC to work at peak performance. If you are looking into Air Conditioner Maintenance in King County or Snohomish County – Energy Works, LLC is here to help.
The "Why" Behind Getting Air Conditioner Maintenance in the Puget Sound
If this is your first time looking into getting an Air Conditioner Maintenance – you are probably wondering what exactly you get out of the deal. Well, due to the mechanical nature of your machine, wear and tear degrades your components and mitigates the performance, and longevity of your unit.
Our expert technicians will be able to bring the performance of your unit back to peak, and ensure that there are no manifesting problems that could become costly in the long-run. The good news is that you only have to get a maintenance check-up once a year. The rest you can handle as a DIY project. For example, changing dirty air filters.
What An Expert Contractor Will Do During A Maintenance Check-Up
It is important to be armed with knowledge when your contractor comes in to handle a scheduled preventative maintenance check-up. After all, there are tons of scam artists looking to take advantage of unknowing customers in the HVAC industry. Some of the things that are covered during a routine maintenance procedure include:
Calibrating the thermostat.
Ensuring that electrical components are tightened.
Lubrication of all moving parts to ensure nothing is inhibiting the performance of the unit.
Cleaning the evaporator and condenser coils.
Evaluating refrigerant level.
Cleaning the blower fan, and blower belt.
If you are looking for a reliable contractor that can perform all the tasks mentioned above, and more – Energy Works, LLC is here to help. We are certified professionals in the HVAC industry. Furthermore, we have the experience and tools to efficiently perform an Air Conditioner Maintenance in King County and Snohomish County.
Schedule Your Appointment With Our Experienced Technicians Today
Energy Works, LLC has been in the HVAC industry for over 20-years. Over this time, the comfort of our customers has always been a priority for us. Saying this, we understand that getting technicians in to look at your unit may be an inconvenience. But we will do everything in our power to ensure we have minimum interference with your daily routine.
You can get in touch with our staff and schedule a meeting at a time that is convenient for you.
Call: (425)-409-5661
Text: (425) 448-7671
Submit a request through our online request form.
Feel free to check out our Contact Us for more options!