Furnace Maintenance in King and Snohomish Counties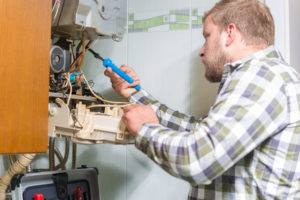 Bringing The Warmth Back Into Your Home With Furnace Maintenance in the Puget Sound
There is nothing worse than your furnace defecting when you need it the most. The good news is that Energy Works, LLC technicians can prepare your furnace for the months ahead. All you need is our full-service Furnace Maintenance in the Greater Puget Sound.
The good news is that you only need to worry about a furnace maintenance check-up on an annual basis. Normally, the best time is just before fall. The need for Furnace Maintenance in King County and Snohomish is thanks to the mechanical nature of your machine.
The Consequence Of Not Getting Your Furnace Maintenance
There are a fair few homes that opt out of regular preventative maintenance check-ups, and not
always by choice. Sometimes the budget is just spread too thin to try and cope with yet another expense. The problem is that neglecting your maintenance can result in skyrocketing utility bills, as well as manifesting problems in your machinery that could become costly in the long run.
If this were not bad enough. On top of that, neglecting your maintenance may violate your manufacturer warranty. Meaning if something happens to break down on your furnace – you will no longer be covered. In the end neglecting your annual furnace preventative maintenance can be an expensive risk.
Finding The Right Contractor To Handle Your Maintenance
There are dozens of shady contractors in your area. They may look authentic, but as they come in you will have a gut feeling something is wrong. This will be confirmed by the whopping repair bill they throw on top of your maintenance and check-up and dozens of other unforeseen expenses.
No one wants to pay more than they have to when it comes to ensuring that your machine is prepared to handle your home comfort during the cold months ahead. But how can you find a contractor that you can trust? Well, with over two decades of experience in the industry, Energy Works, Inc cares about your comfort at home.
Feel free to take a look at what our former customers thought of our services before you decide to make any decisions. Our mantra is customer comfort is our number one priority. Followed closely by reducing the overall carbon footprint on this amazing planet of ours.
What Our Expert Technicians Will Do During A Furnace Maintenance Check-Up
The main focus of our technicians during a maintenance check-up is removing anything that may be inhibiting the performance of your unit. This will include thorough inspections, component lubrication, and a ton of other routine maintenance practices.
Additionally, throughout their inspection, our technicians will keep their eyes out for any signs of problems attempting to manifest into nasty creatures. If we notice anything amiss with your unit – you will be the first to know.
All You Need To Do To Get Started Is Contact Our Friendly Support Staff
Are you ready to get the best of the best in to handle a Furnace Maintenance in the Puget Sound? We would honestly love to help bring comfort into your home. But for us to do this, you need to get in touch with our friendly staff. They will help you schedule an appointment with our expert technicians at a time that is most convenient for you.
Call: (425)-409-5661
Text: (425) 448-7671
Submit a request through our online request form.
Feel free to check out our Contact Us for more options!