Furnace Installation in King and Snohomish Counties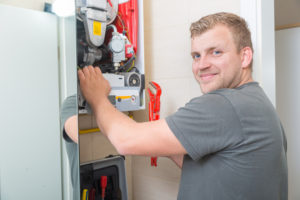 Take The Plunge For Warmth By Investing In A Furnace Installation the Puget Sound
Are you tired of hogging a cup of joe, trying to keep the chill at bay? Your home is supposedly your sanctity. You want to enjoy being able to relax at home, without worrying about how to stay comfortable. That is where you decided to draw the line and invest into a furnace. Now, just to find a reliable contractor that can handle a Furnace Installation in King County and Snohomish County.
Why Energy Works, LLC Is The Furnace Installation Contractor You Need
There are countless HVAC contractors out there – all of whom offer similar, if not identical services. Give and take a few buzzwords here and there to make them sound different. If you are looking for a cookie-cutter company, we will be a disappointment. However, if you are searching for a contractor that genuinely cares about your comfort at home, and has over 20-years of experience in the industry – you have come to the right place.
Over our two-decades of experience in the industry, our mantra has always been that our customers comfort is our number one priority. Following this, we do our best to keep our services environmentally friendly. After all, we all share one planet.
If you are looking for a contractor that you can trust when it comes to Furnace Installation in the Greater Puget Sound – we would love to help you. Our technicians have worked on all of the furnaces on the market. Not only do we have the experience to get the job done, but we also have service guarantees to ensure our customers satisfaction!
Things To Consider When Investing In A New Furnace
All machines have distinct advantages, disadvantages, and characteristics that suit targeted household needs. If you want to get the best return on investment, there are a few things that you should take into consideration before you decide to purchase your furnace. Our technicians will be able to lend their insight when it comes to finding an ideal machine for your home. But ultimately, the decision is yours. A few important variables to consider include:
The fuel source your prefer to use. You can choose between gas, propane, or electric.
What is the AFUE (Annual Fuel Utilization Efficiency) rating of the unit?
The size of the unit needs to be in relation to the square footage of the area it will be regulating.
Let Us Help: Get In Touch With Us Today!
We would love to help you when it comes to a Furnace Installation in the Puget Sound. But before we begin, we need you to get in touch with our friendly support staff. You can let them know exactly what you are looking for. From there, they will help you schedule a meeting with our expert technicians at a time that is convenient for you.
Call: (425)-409-5661
Text: (425) 448-7671
Submit a request through our online request form.
Feel free to check out our Contact Us for more options!