Water Heater Maintenance in Mountlake Terrace, Edmonds & Lynnwood, WA and Surrounding Areas
The Beginner's Guide To Water Heater Maintenance in Mountlake Terrace, Edmonds & Lynnwood, WA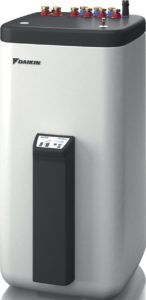 Warm water in your home is crucial to comfort, and satisfaction. No one enjoys a cold shower. The good news is that these particular machines are some of the most reliable appliances you will find in your home. With the proper maintenance, they can last up to a decade without defecting. That is why we want to help you when it comes to Water Heater Maintenance in Mountlake Terrace, Edmonds & Lynnwood, WA.
The good news is that maintaining your water heater is oftentimes a DIY project. We will list a few easy maintenance steps you can take on your own, and then we will discuss how we can ensure your machine has the best possible chance at life!
DIY Water Heater Maintenance in Mountlake Terrace, Edmonds & Lynnwood, WA
Don't Overwork Your Unit
By default, your water heater will come with a pre-set temperature of 140 degrees Fahrenheit. However, having your heat amped up this high is far from necessary. In fact, the department of energy recommends you have the temperature set to only 120 degrees Fahrenheit.
This sounds like a small change. But it has a large impact on both the performance and longevity of your unit. In fact, dialing down the temperature could save you up to $400 per month on utility bills.
Get In Professionals To Test Your T&P Valve
The most dangerous aspect of water in any home is a buildup of pressure. Too much pressure can result in an explosion, which would be disastrous for your home. That is why all water heaters are designed with a T&P valve, which is responsible for monitoring the pressure.
It is important to get a professional contractor in at least once a year to ensure that everything is working as it should – including your T&P valve. This will prevent the few risks associated with having a water heater in your home.
Do A Mini-System Flush
To prevent wear and tear – you need to regularly remove sediment, and dirt from the bottom of your tank. This will prevent problems such as rust, corrosion, and of course, energy deficiency. Our technicians at Energy Works, LLC would love to help you with this, and all other related Water Heater Maintenance in Mountlake Terrace, Edmonds & Lynnwood, WA.
Find A Contractor Capable Of Handling The Maintenance Of Your Water Heater
Just because Water Heater Maintenance in Mountlake Terrace, Edmonds & Lynnwood, WA is fairly simple – it does not mean that you should not be cautious when it comes to finding the right contractor for the job. Choosing the wrong contractor can result in explosions due to a faulty T&P valve, higher utility bills, and a host of other problems.
The good news is Energy Works, LLC technicians are here to serve you. We are the experts with 20-years of experience backing us up. Of course, we also ensure that our technicians are trained in the latest practices that they need to know to handle any services our customers require.
If you would like to get us on-hand to handle the maintenance of your water heater – all you need to do is get in touch with our friendly staff and schedule a meeting at a time that is convenient for you.
You can do this by calling us at (425)-409-5661. You can also check out our Contact Us page for different ways to get in touch.